The Boiler Shop was home to the Robert Stephenson and Co. Locomotive Works, where the revolutionary Stephenson's Rocket was built in 1829.
The Boiler Shop I & II artworks are historic recreation images, created from an accurate
virtual 3D model of the existing Boiler Shop. The final computer generated digital images
incorporate a unique sense of stylised realism and our usual high standards of
PRECISION, DETAIL and IMPACT.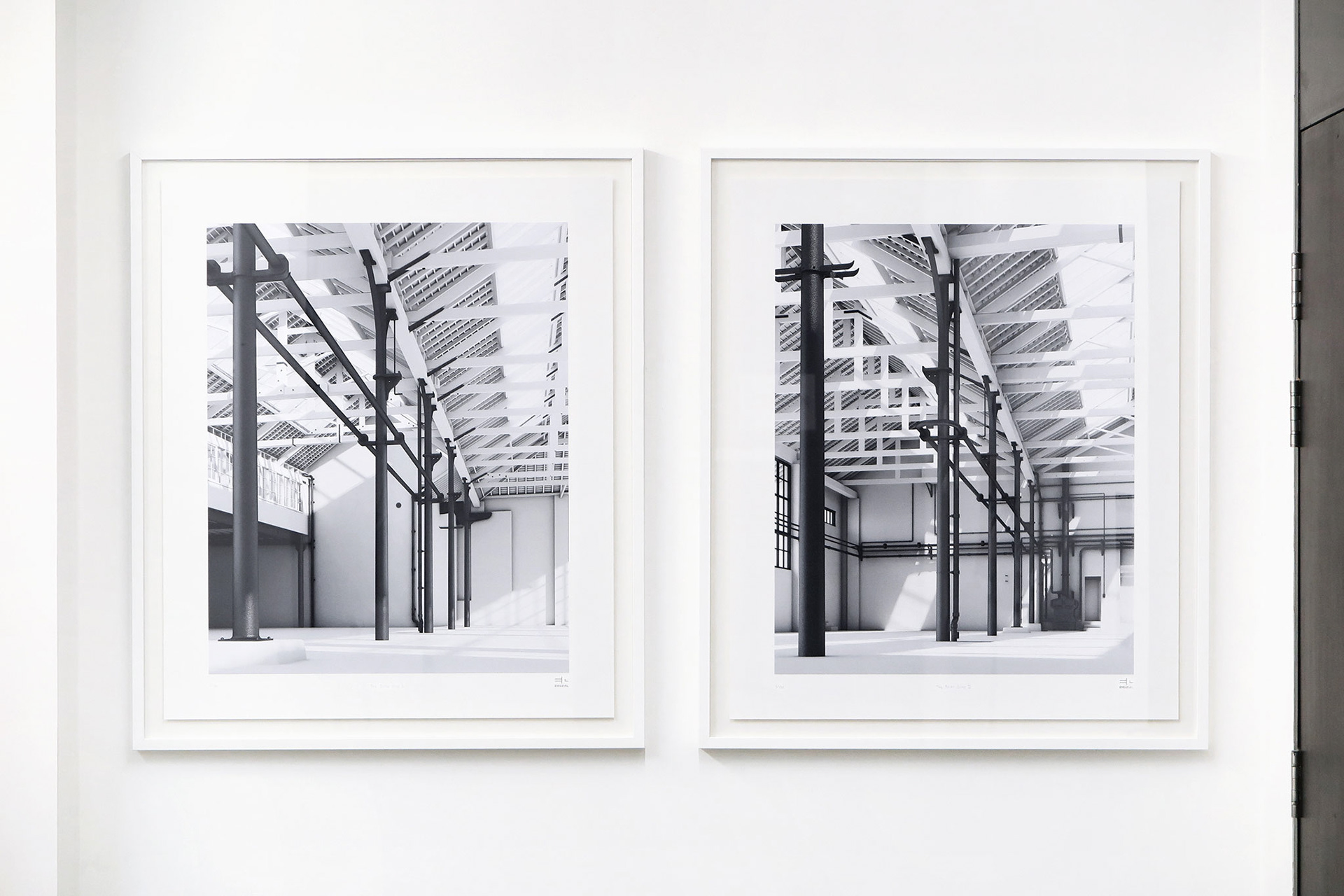 Framed prints of The Boiler Shop I & II artwork are currently on display at BALTIC 39 and available to view by appointment.
Limited edition fine art prints are available to purchase by contacting EYELEVEL.
The Boiler Shop I & II, 2016
Limited edition fine art prints
Set of 2
Signed and numbered by EYELEVEL
Archival ink - Fine art paper - 308 gsm
Paper size - 36" x 30" (91.4 x 76.2 cm)
£360.00 (inc. VAT) plus delivery